NEW DELHI — Thousands of stargazers across Asia stayed awake overnight to catch a glimpse of what was advertised as an intense Leonid meteor shower, but the show fizzled rather than sizzled for many because of cloudy conditions.
WASHINGTON - Transplanting a potent form of adult stem cells into the heart muscle of subjects with severe angina lessens pain and improves walking ability.
LONDON - Males have more pronounced personalities than females — from humans to house sparrows, according to new research.
LONDON - Tiny insects could be as intelligent as much bigger animals, despite dot sized brains, says a new study.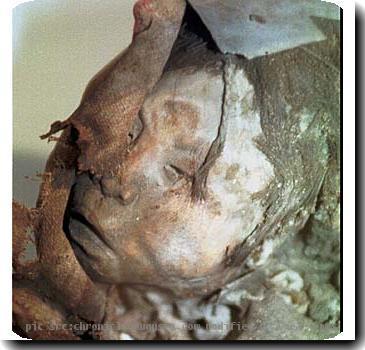 LONDON - Anticipation of challenge spurs people into working harder, says a new study.
SYDNEY - The fabulously beautiful coral reefs might be lost forever unless global emissions are immediately slashed by 25 percent, below 2000 levels.
MEXICO CITY - Cerralvo, an uninhabited island in the Sea of Cortez, has been named after French explorer Jacques Cousteau, Mexican authorities said.
Cloud cover blocks meteor showers in India, Nepal
LONDON - Reconstructing ancient fossils from thousands of jumbled up pieces can be fiendishly challenging. A new study pitting academic expertise against a computer in recreating a 425 million-year old jigsaw puzzle has discovered that there is no substitute for wisdom born out of experience.
WASHINGTON - Transcendental Meditation (TM) helped cardiac patients slash heart attack, stroke and death risks by 50 percent, says a study on its potential effects.
WASHINGTON - Determining what triggers the death of retinal cells or photoreceptors could be the key to stopping blinding disorders caused by a wide range of eye diseases, says a new study.
Job prospects drawing students to ag schools
TORONTO - Plants co-exist peacefully with siblings, but won't tolerate strangers of the same species, says a new study.
WASHINGTON - The Wildlife Conservation Society (WCS) and BirdLife International have released the first-ever comprehensive atlas of the Patagonian Sea — a globally important but poorly understood South American marine ecosystem.
CAPE CANAVERAL - The space shuttle Atlantis thundered into the sky over Kennedy Space Centre Monday carrying six crew members on a mission to the International Space Station.
CAPE CANAVERAL - The six-member crew of space shuttle Atlantis boarded the craft Monday in preparation for blast-off.
Agriculture officials to survey Mo. farmers
LONDON - A futuristic aircraft carrier that India is reported to be keen on buying from Britain is envisaged as a giant guardian of the high seas, capable of travelling thousands of kilometres from home and wreaking massive destruction on enemy targets, experts said Monday.