Mars mission led by Univ. of Colorado approved
Supreme Court grapples with NASA privacy questions
NASA sky-mapping telescope runs out of coolant
China's space program launches lunar probe
China to launch second lunar probe this weekend
Congress backs Obama plan on NASA's future
Could 'Goldilocks' planet be just right for life?
Hawaii telescope discovers asteroid
HONOLULU — An asteroid that will come within 4 million miles of Earth in mid-October has been discovered by a University of Hawaii telescope.
VP's official residence getting security upgrade
Jupiter making closest approach in nearly 50 years
2 asteroids to whiz harmlessly past Earth
PASADENA, Calif. — NASA says two small asteroids discovered just days ago will zip harmlessly past Earth on Wednesday, a double flyby that should be visible through a telescope.
Emmy Countdown: Fans wait to see stars
LOS ANGELES — Those who glide down the Emmy Awards' red carpet are in designer dresses, designer jewelry and designer shoes, or tuxedos.
Study: Upper layer of atmosphere shrinking
Experts: Exoplanet could be smallest ever found
Scientists find system with 5 Neptune-like planets
'Avatar' returns to 3-D theaters worldwide Friday
'Star Gazer' host Jack Horkheimer dies at 72
Moon may be shrinking, but very, very slowly
China tests space station module to launch in 2011
Advanced military satellite launches into orbit
Home computers aid in discovery of neutron star
Fund investors: Consider fees first, then stars
Sun storms may bring northern lights farther south
Sun storms may bring northern lights further south
Scientists find most massive star ever discovered
NASA telescope made in Utah set to finish survey
25,000 new asteroids found by NASA's sky mapping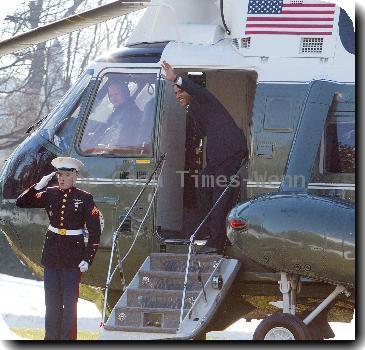 more images
European Space Agency looking closely at asteroid
ESA preparing for close look at asteroid
BERLIN — The European Space Agency is preparing to take the closest look yet at asteroid Lutetia in an extraordinary quest some 280 million miles in outer space between Mars and Jupiter.
Weekend total solar eclipse visible to lucky few
Japanese spacecraft may have dust from asteroid
Japanese probe may have dust from asteroid
'Eclipse' rises to $82.5M over holiday weekend
'Twilight' falls sharply but makes it to $161M
'Twilight' eclipses record with $68.5M debut
Partial lunar eclipse visible in western skies
New Hawaii telescope searches for killer asteroids
Scientists retrieve capsule, seeking asteroid dust
Hunt on for asteroid dust and solar system secrets
Space probe returns to Earth from trip to asteroid
Scientists wait in Outback for Japanese spacecraft
NASA aircraft to track spacecraft re-entry
Amateur astronomer spots another Jupiter strike
8 scientists share lucrative Kavli Prizes
OSLO, Norway — Eight scientists from the U.S., Britain and Germany shared three awards worth $1 million each on Thursday for work that has helped humans explore distant corners of the universe and the tiniest particles on Earth.