Little progress seen in climate talks in China
South Korea warns of problems when NK power shifts
China highlights climate change efforts
TIANJIN, China — As the world's biggest greenhouse gas producer, China was widely seen as an obstacle in the Copenhagen climate summit last year. But while negotiations inched forward, Beijing poured $34.6 billion into clean energy in 2009, nearly double the U.S. investment.
Report: North Korea moving toward nuclear weapons
Honda subcompact Fit hybrid goes on sale in Japan
Zhang calls new film a back-to-basics romance
Japan looking to sell 'smart' cities to the world
Panasonic raises Sanyo, electric unit stakes
Trio wins Nobel for developing key chemistry tool
China faces hurdles amid quest for a Nobel Prize
Limited progress in climate talks in China
List of recent Nobel Prize in chemistry winners
2 Japanese, American share chemistry Nobel
South Korea: NKorea's nuclear threat 'dangerous'
Toyota Prius sales fall for 1st time in 17 months
Toyota shows smart-grid technology for its plug-in
Delegates told to ID achievable goals on climate
Climate change talks open in China
TIANJIN, China — The U.N. climate chief urged countries Monday to identify achievable goals for fighting climate change ahead of a year-end meeting in Mexico, after last year's Copenhagen summit failed to produce binding limits on greenhouse gas.
China's space program launches lunar probe
3 C's for Paris cars: Clean, Cheap and China
Automakers go green, sleek at Paris car show
China to launch second lunar probe this weekend
China says climate talks to focus on differences
US-born panda gives birth to her 8th cub in China
General Motors to test electric Cruze in S. Korea
Reports: Toyota in talks with Daimler on hybrids
China rejects US trade complaint over clean energy
Taiwan charity sends eco-friendly blankets as aid
UN climate chief urges flexibility in talks
Union: China violating trade rules in clean energy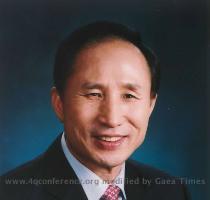 more images
China blacks out towns to meet energy goal
Chevron acquires oil exploration rights in China
Toyota Prius top-selling car in Japan for August
Expert warns of complacency after swine flu fizzle
Threats keep dolphin protest out of Japan village
Japan calls for transparent labor rules in China
Chinese dinosaur fossils to make US debut in Ohio
Summary Box: Quiet Prius will have noisier option
AP Exclusive: Japanese mayor defends dolphin hunts
UN board could rein in $2.7 billion carbon market
China electric car makers plan standards, research
Hong Kongers campaign against eating shark's fin
Hong Kongers wage campaign against shark fin
China tests space station module to launch in 2011