Feds offer loan guarantee for Ore. wind farm
China highlights climate change efforts
TIANJIN, China — As the world's biggest greenhouse gas producer, China was widely seen as an obstacle in the Copenhagen climate summit last year. But while negotiations inched forward, Beijing poured $34.6 billion into clean energy in 2009, nearly double the U.S. investment.
Japan looking to sell 'smart' cities to the world
Feds approve 2 Calif solar plants on public land
Obama promotes clean energy; GOP hits Dem spending
Obama promotes technology; GOP calls for tax cuts
Obama promotes clean-energy technology
WASHINGTON — President Barack Obama is promoting his administration's investments in clean energy technologies like wind and solar, arguing they produce jobs and are essential for the country's environment and economic security.
EPA, SD ethanol plants reach deals over emissions
62 mpg for new cars? It's the US target for 2025
Gov't looking at 62 mpg goal for 2025 autos
AP Sources: New vehicles could reach 62 mpg by '25
AP sources: New vehicles may reach 62 mpg by 2025
Turner, Skoll receive Environmental Media Awards
APNewsBreak: EPA official praises NM emission plan
Wis. US Sen. hopeful: Global warming 'unproven'
New IBM offerings aim to make buildings greener
Gov't weighs gas mileage rules for 2017 and beyond
Pa. DEP targets Texas driller for tainted water
Texas regulators give permit to Gulf coal plant
Emissions rules hang over Paris car show
PARIS — European car makers are looking to a bevy of fuel-efficient, lower-emissions models going on display at the Paris Auto Show this week to weather a depressed market and tough new EU pollution standards.
Plans for Healy coal plant to be resubmitted
CEO tells AP wind investors need stable policies
Peabody looks to expand southern Ill. coal mine
P&G sets new environmental goals
CINCINNATI — The world's largest consumer product maker announced Monday that it has set ambitious long-term targets for cutting the waste it produces and improving its energy efficiency.
UK: New nuclear plants needed to reach green goals
Calif. push for renewables could blow across West
Europe agrees on review of offshore drilling
Allred says Otter energy ad greenwashes record
Calif voting on most aggressive energy standard
Calif. wants third of its power renewable by 2020
World's largest wind farm opens off UK coast
Mercedes sedan ups fuel mileage
Most people don't buy big, heavy, luxury sedans for their gasoline mileage. There are many other vehicles - lower-priced, too - that excel at fuel economy.
Dog poop has bright side: Powering Mass. park lamp
NM enviro panel rebuts conflict-of-interest claims
APNewsBreak: Coal plant permit expected this year
House OKs loans for rural energy efficiency
Report: Fracking chemicals in NE Pa. water wells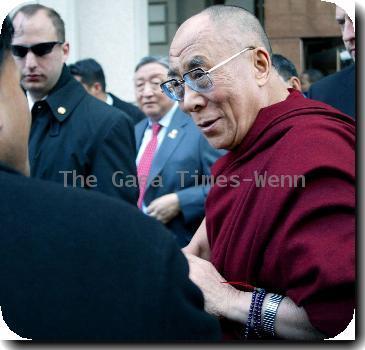 Russia, Norway OK Barents Sea border in Arctic
EU must triple energy efficiency to meet 2020 goal
China rejects US trade complaint over clean energy
EPA told gas drilling does, does not taint water
Maine consultant: Vinalhaven turbines too noisy
EPA holding upstate NY hearings on gas drilling
EPA to hold NY hearing, last of 4, on gas drilling