China highlights climate change efforts
TIANJIN, China — As the world's biggest greenhouse gas producer, China was widely seen as an obstacle in the Copenhagen climate summit last year. But while negotiations inched forward, Beijing poured $34.6 billion into clean energy in 2009, nearly double the U.S. investment.
POLITICAL INSIDER: Women's group targets Boehner
Shell seeks to drill in Alaska's Beaufort Sea
Environmentalists get rare look at island off NY
62 mpg for new cars? It's the US target for 2025
AP Sources: New vehicles could reach 62 mpg by '25
Bill would exempt wolves from federal protection
Gov't weighs gas mileage rules for 2017 and beyond
Rights activists share Alternative Nobel
STOCKHOLM — Activists from Nepal, Nigeria, Brazil and Israel were named the winners Thursday of this year's Right Livelihood Award, also known as the "alternative Nobel," for work that includes fighting to save the Amazon rain forest and bringing health care to Palestinians cut off from services.
P&G sets new environmental goals
CINCINNATI — The world's largest consumer product maker announced Monday that it has set ambitious long-term targets for cutting the waste it produces and improving its energy efficiency.
Europe agrees on review of offshore drilling
General Mills changes palm oil policy
JAKARTA, Indonesia — Environmentalists on Friday praised a decision by U.S. food-maker General Mills to stop buying palm oil from companies accused of rain forest destruction — the latest in a string of multinationals to announce policy reversals.
Greenpeace says it is aboard oil ship off UK coast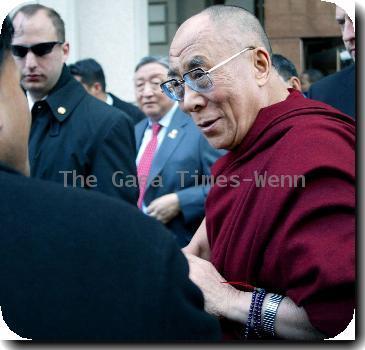 Pa. gov. looking into intel report on activists
Groups mount new challenge to Ruby pipeline plan
EPA holding upstate NY hearings on gas drilling
EPA to hold NY hearing, last of 4, on gas drilling
APNewsBreak: NY to seek info on cleanser contents
Ind. activist to head federal anti-carp campaign
Indiana activist Goss to head anti-carp campaign
China blacks out towns to meet energy goal
Water could be issue with western Kan. coal plant
Germany's Merkel praises extending nuclear energy
Burger King to stop buying oil from Indonesian co.
Greenpeace wants Facebook center off coal fuel
Greenpeace blocks Greenland drilling
COPENHAGEN, Denmark — Greenpeace forced a Scottish company to stop drilling off Greenland on Tuesday by having four activists climb onto an oil rig.
Updated car stickers to include environmental info
EPA denies bid to ban lead in hunting ammunition
Groups challenge Alaska cruise ship waste permits
Mont. tribe: Coal-to-liquids needs support in DC
Environmental groups sue EPA on Cape Cod pollution
Summary Box: Greenpeace warns on Greenland gas
Greenland gas find fuels environmental worries
Greenpeace warns of oil rush risk to Greenland
UN board could rein in $2.7 billion carbon market
Greenpeace pushes for renewable energy in SAfrica
Hong Kongers campaign against eating shark's fin
Hong Kongers wage campaign against shark fin
Fishing legacy fades from some New England ports
Greenpeace hangs banner on Polish ministry
SC ports, environmental group settle lawsuit
US Energy Dept. alters FutureGen plans in Illinois
Canadian pipeline firm makes safety concessions
Judge orders protections reinstated for gray wolf