In American craft brewing, IPAs reign supreme
States expand efforts to combat 'funny honey'
Genetically altered salmon? It doesn't stop there
Farmers fear dust rules won't reflect rural life
Idaho in the fall: A subtle beauty all its own
At a glance: Whole Foods' seafood guidelines
Drawing inspiration from, attention to, wild eats
Cape Cod's scenic _ and mostly flat! _ bike trails
Whole Foods to post seafood environmental ratings
Foodies turn to foraging to connect with nature
Experts say big egg farms can mean big problems
Milk does a body good, especially athletes
Los Angeles Zoo is home to 22 baby Komodo dragons
Growers: USDA must act, prevent sugar supply issue
Hong Kongers campaign against eating shark's fin
Italian farmer pushes genetically modified crops
Hong Kongers wage campaign against shark fin
Judge's ruling uproots use of biotechnology beets
Raw almond producers fight fed rules
FRESNO, Calif. — Glenn Anderson decided to make a change when he followed in his father's footsteps by growing almonds near the Central Valley town of Hilmar — he stopped using pesticides and pasteurizing the nuts.
Hawaii sugar grower working to power Navy
HONOLULU — The federal government has turned to a 130-year-old Hawaii sugar grower for help in powering the Navy and weaning the nation off a heavy reliance on fossil fuels.
US farmers hope to soon sell more corn to China
Utah board upholds strip mine near national park
Study claims conventional ag limits greenhouse gas
After 378 years, NH family farm goes up for sale
Project helps Alaskans spice up soil
PALMER, Alaska — While Alaska has abundant natural resources, soil that's good for gardening isn't among them.
Boulder in summer: Hiking, performances and beer
Dairy owners promote camel milk benefits
LOS ANGELES — To milk a camel, you need warm hands, a gentle touch and quick timing — camels give milk only in 90-second bursts.
Calif. aims to boost enforcement of organic rules
Queen of Mexican cuisine pens new cookbook
Grocery closings leave rural residents few options
Subway in the sky atop NY ground zero construction
Roundup resistant weeds pose environmental threat
Waste Anchorage grease turned into biodiesel
More companies create tools for rooftop gardening
Ag Dept to drop organic food inspector in China
Calif. farmer creating identity for his rice
Minnesota plant will produce fertilizer from wind
Paper industry tests genetically altered trees
Michelle Obama calls on top chefs to inspire kids
No more eating shark fin in Hawaii after new law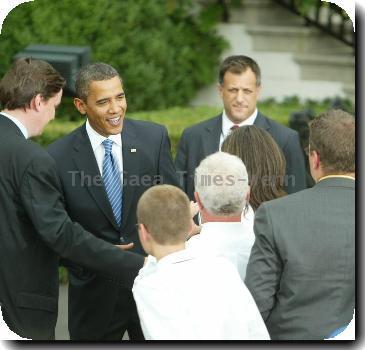 Local food movement boost local butchers' business
Feds change rules so farmers can kill geese faster
Rachael Ray lobbies for good food on Capitol Hill
Study: Growing more veggies could profit Midwest