Rights activists share Alternative Nobel
STOCKHOLM — Activists from Nepal, Nigeria, Brazil and Israel were named the winners Thursday of this year's Right Livelihood Award, also known as the "alternative Nobel," for work that includes fighting to save the Amazon rain forest and bringing health care to Palestinians cut off from services.
G-77 calls for greater South-South cooperation
Israel researchers find ancient disposable cutlery
Dubai camel dairy hopes to milk health food market
Israeli, 3 others win important math prize
Simmons, energy investment banker, dies in Maine
US-Vietnam nuke deal will likely allow enrichment
UNESCO adds 21 new places to World Heritage list
WWF, Oxfam punished for anti-Saudi act at UN talks
Turkey, Syria engage in bird diplomacy
DUBAI, United Arab Emirates — The latest beneficiary of improved relations between Turkey and Syria is the rare northern bald ibis.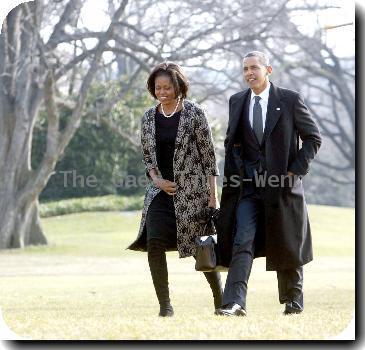 WWF apologizes for incident against Saudi Arabia
Israel, green group dispute Jordan River's safety
BP hopes to turn page with new CEO, leaner company
Researchers present ideas to save Chesapeake Bay
Iran says scientist provided information on CIA
Report: CIA paid Iranian scientist $5 million
Iranian nuclear scientist back home from US
Iran: Missing scientist surfaces in Washington
Castro speaks slowly, seems relaxed in interview
Fidel Castro suddenly back in view on Cuban TV
Ask AP: Kudzu as biofuel, reporting from Gaza
Mass. researcher says he has ID'd 7 MIAs from WWII
US removing hazardous waste during Iraq withdrawal
Study: Shrinking glaciers to spark food shortages
American, Israeli biochemists win Asturias prize
Ancient mayor's 'lost tomb' found south of Cairo
APNewsBreak: Diplomats say Iran removed equipment
Baghdad's trade in wildlife anything but tame
Divers explore sunken ruins of Cleopatra's palace
Tehran gives fuel swap offer to IAEA
VIENNA — Seeking to evade new U.N. sanctions, Iran on Monday formally submitted its plan to swap some of its enriched uranium for reactor fuel and said the onus was on world powers to defuse tensions by accepting the deal.
Report: Jerusalem museum excavation damages bones
Israel dedicates huge sea-water purification plant
Upriver Nile countries sign compact for water use
Israel to ban fishing in the Sea of Galilee
Chesapeake Bay Foundation settles suit against EPA
Hiking the Israel National Trail
MAKHTESH RAMON, Israel — I was enjoying a serene moment of yoga in the desert, my dusty hiking boots resting nearby, when a squadron of fighter jets roared overhead and reminded me — eight days after I last saw civilization — that I was still in Israel.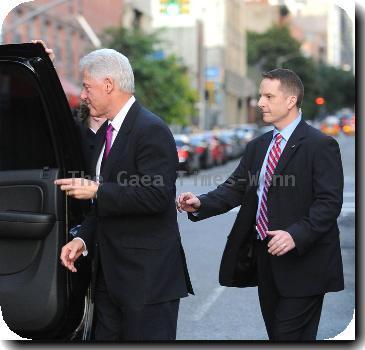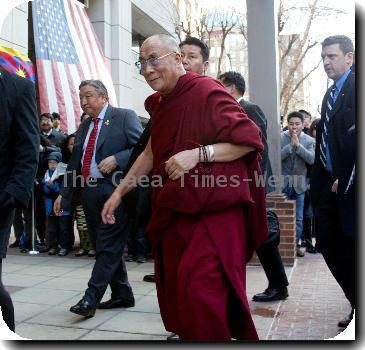 more images
You're a Neanderthal: Genes say yes _ a little bit
Environmentalists warn Jordan River drying up
Iran's Ahmadinejad seeks new partners in Africa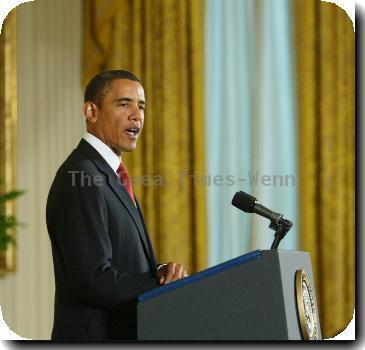 Hydrogen still in the eco-car race
BERLIN — Hydrogen, one of Earth's most abundant elements, once was seen as green energy's answer to the petroleum-driven car: easy to produce, available everywhere and nonpolluting when burned.
THE INFLUENCE GAME: Ethanol doubles its efforts