Onorato doubts lawmakers can agree on drilling tax
Stop to go! Philly trains to recycle brake energy
GE launches device to recycle fracking water
Pa. DEP targets Texas driller for tainted water
How to widen the hunt for targeted cancer therapy
EPA: 5 states must toughen Chesapeake Bay plans
Report: Fracking chemicals in NE Pa. water wells
Pa. gov. looking into intel report on activists
EPA told gas drilling does, does not taint water
EPA holding upstate NY hearings on gas drilling
Revolutionary museum swap: Valley Forge for Philly
Revolution museum settles on Philly after 11 years
EPA wants to know chemicals used in gas drilling
Casino proposed near battlefield splits Gettysburg
Colorful Find: A rare, pink katydid
ALLENTOWN, Pa. — It's the prettiest bug in town — bubblegum pink, vanishingly rare and was likely headed for an early demise in a bird's beak.
1 dead, 3 sickened at Pa. water treatment plant
EPA hears from gas drillers, angry Pa. residents
Residents tell EPA Pa. gas drilling poisons water
EPA takes new look at gas drilling, water issues
Agency to reconsider natural gas drilling stoppage
Pa. blowout report cites mistakes, training
Mistakes, training blamed in Pa. gas well blowout
Potentially harmful chemicals used in Pa. drilling
APNewsBreak: Strong chemicals used in Pa. drilling
Three Mile Island now home to 3 rare birds of prey
Pa. official warns of consequences to gas industry
Ikea to start phasing out incandescent light bulbs
Pa. halts drilling by company after gas accident
Gas spews for hours from out-of-control Pa. well
Pa.: Natural gas spewing from out-of-control well
Advocates: Upper Delaware most endangered US river
Gas drilling debate rages in Del. River watershed
Contamination suspends Cabot's Pa. gas drilling
Gettysburg building fans win round vs. war buffs
Retin-A researcher Kligman dies in Pa. at 93
Retin-A researcher Albert Kligman dies
PHILADELPHIA — Dermatologist Albert M. Kligman, whose research led to discoveries including the acne and wrinkle drug Retin-A but whose pioneering work was overshadowed by his experiments involving prisoners, has died. He was 93.
FirstEnergy buying power rival Allegheny Energy
Penn St. proceeding with scientist e-mail scrutiny
Gas drilling in Appalachia yields a foul byproduct
Punxsutawney Phil's text: Better late than never
Punxsutawney Phil predicts 6 more weeks of winter
More inspectors, safer gas well rules in Pa. plans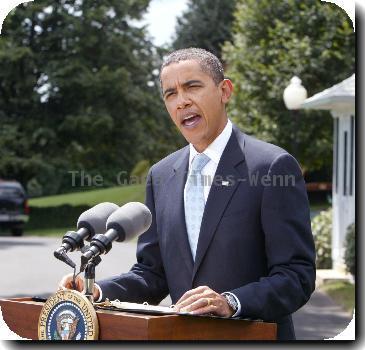 Inspectors find more problems in Pa. Capitol cafe
5 firms submit high bids for gas drilling in Pa.