Trio wins Nobel for developing key chemistry tool
China faces hurdles amid quest for a Nobel Prize
List of recent Nobel Prize in chemistry winners
2 Japanese, American share chemistry Nobel
Correction: Nobel-Medicine story
NEW YORK — In a story Oct. 4 about the Nobel Prize in medicine, The Associated Press misspelled the surname of a Stockholm woman who gave birth after vitro fertilization treatments. Her name is Johanna Mannung, not Nannung.
Nobel Prize honors super-strong, super-thin carbon
2 professors in UK win Nobel Prize in physics
Russian-born scientists win Nobel Prize in physics
Excerpts from 2010 Nobel physics prize citation
Recent winners of Nobel Prize in physics
Recent winners of the Nobel Prize in physics, and their research, according to the Nobel Foundation:
Geim and Novoselov win Nobel Prize in physics
NY-based theater group wins $700K government grant
Nobel Prize given for test tube baby research
Recent winners of the Nobel Prize in medicine
Stem cell pioneer mentioned for Nobel Prize
Obscenity, whale snot take top honors at Ig Nobels
Prizes honor studies in vision loss, obesity
Japanese stem cell researcher wins Balzan prize
Jacobs Engineering gets 2 contracts
PASADENA, Calif. — Jacobs Engineering Group Inc., a construction and engineering firm, said Tuesday that it has been awarded two contracts for work on energy and rail projects.
Russian mathematician rejects $1 million prize
Transplant groups win Asturias award
MADRID — Two organizations that have worked together to promote a global strategy for ethical organ donations were awarded Spain's Prince of Asturias award for international cooperation on Wednesday.
UNESCO delays awarding contested prize
PARIS — The United Nations' arm for education, science and culture decided Tuesday to delay awarding a prize that had outraged critics because it was named for Equatorial Guinea's longtime dictator.
Top Portuguese award goes to 2 US scientists
Swiss solar cell inventor wins technology prize
Equatorial Guinea defends UN prize critics blast
8 scientists share lucrative Kavli Prizes
OSLO, Norway — Eight scientists from the U.S., Britain and Germany shared three awards worth $1 million each on Thursday for work that has helped humans explore distant corners of the universe and the tiniest particles on Earth.
8 scientists share $1 million Kavli Prizes
Stephen Hawking honored at NYC science, arts gala
American, Israeli biochemists win Asturias prize
American accepts Abel Prize for mathematics
Terracotta Warriors archaeological team wins prize
3 finalists in prize for technology breakthroughs
3 finalists in international technology prize
Raytheon gets extension on Antarctic contract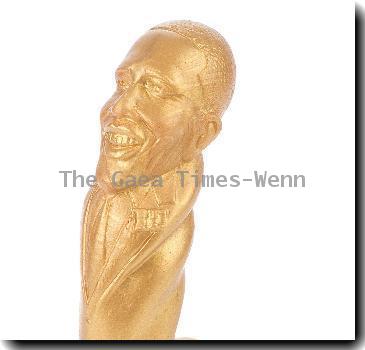 Genetic researchers win $500K US medical prize
US genetic researchers win $500K US medical prize
Motion picture academy honors nerds of filmmaking
7 US, European scientists win Israel's Wolf Prize
Snowboarder White feeling better than expected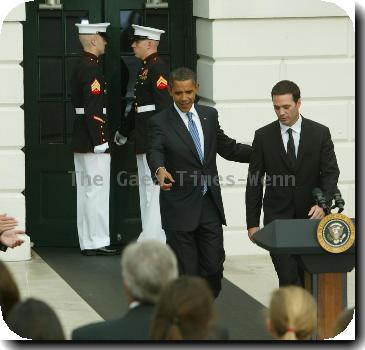 American scientist wins geoscience prize
STOCKHOLM, Sweden — Sweden's Royal Academy of Sciences has awarded American scientist Walter Munk the 2010 Crafoord Prize in Geosciences for his research on ocean circulation.
Group blasts UNESCO over Equatorial Guinea link
Ill. high court delays rule on medical malpractice
Ill. high court could rule on medical malpractice