Scientists excited by Big Bang machine experiments
Solar plane team plans flight across Switzerland
Japanese stem cell researcher wins Balzan prize
UN: Climate funds shouldn't divert poverty aid
Antimatter detector to catch last shuttle to space
Experts: Exoplanet could be smallest ever found
Scientists find system with 5 Neptune-like planets
Solar taxi driver plans global zero emissions race
Big Bang investigators want new atom smasher
Solar plane lands after completing 24-hour flight
Swiss solar plane flying high in crucial test
Solar plane takes off for 24-hour test flight
Major climate decisions may come from ozone treaty
Swiss solar cell inventor wins technology prize
Blue Ridge Parkway celebrates 75th anniversary
Study on cell phone link to cancer inconclusive
Study: Cell phone-brain cancer link inconclusive
Major study on cell phones and cancer inconclusive
Dozens of urns with human ashes in Lake Zurich
Story on toxic waste wins Pearl reporting award
Hydrogen still in the eco-car race
BERLIN — Hydrogen, one of Earth's most abundant elements, once was seen as green energy's answer to the petroleum-driven car: easy to produce, available everywhere and nonpolluting when burned.
Geneva atom smasher sets collision record
GENEVA — The world's largest atom smasher conducted its first experiments at conditions nearing those after the Big Bang, breaking its own record for high-energy collisions with proton beams crashing into each other Tuesday at three times more force than ever before.
Geneva atom smasher set for record collisions
Geneva atom smasher to try record collisions
Geneva atom smasher seeks dark matter discoveries
Geneva auto show opens 80th edition to public
Automakers show off hybrids at Geneva Auto Show
Atom smasher restarts to prepare for new science
AP Enterprise: How nuclear equipment reached Iran
UN agency favors ban on bluefin tuna exports
Mexican leader seeks climate commitments at Davos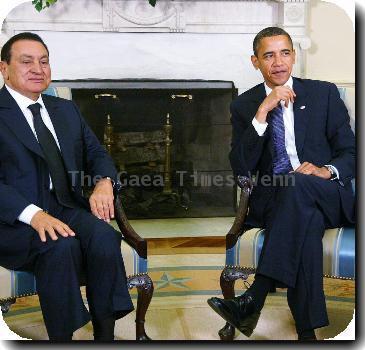 more images
Davos leaders, CEOs debate climate change moves
UN climate chief plays down scandals
DAVOS, Switzerland — U.N. climate chief Yvo de Boer says recent scandals over climate data are unfortunate but don't discredit the view that the earth is warming and humans must act.
In Davos, climate change takes forefront
DAVOS, Switzerland — More than a month since the U.N. climate change talks in Denmark ended without definitive agreement, protecting the environment is the top issue at the World Economic Forum.
Oil executives talk up shale gas at Davos
DAVOS, Switzerland — New reserves of natural gas found in shale rock are a "big deal" and a "game changer."
Swiss court acquits geologist in earthquake trial
Atom smasher preparing 2010 new science restart
Atom smasher ramps up collisions before year end
Janka wins GS for 3rd World Cup victory in a row
Janka leads after 1st run of GS; Miller skis out
Carlo Janka wins WCup downhill; Bode Miller 4th
Janka wins a World Cup super combined event
World's largest atom smasher breaks power record
Geneva Big Bang machine beats Chicago lab record