Nobel Prize 2010: Robert Edwards Named Winner
By Swatilekha Paul, Gaea News Network
Tuesday, October 5, 2010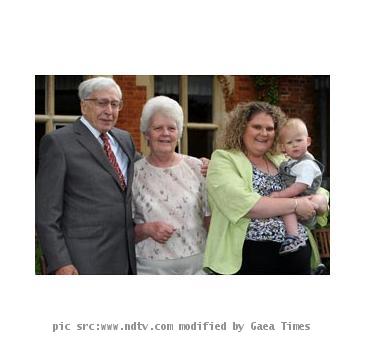 more images
STOCKHOLM, SWEDEN (GaeaTimes.com)- English Physiologist Robert Edwards, who was behind the development of the revolutionary in-vitro fertilization technique has been honored with the prestigious Noble Prize. The announcement was made on Monday that the 85-year-old physiologist would be awarded with the Nobel Prize 2010 in the category of medicine. Roberts Edwards along with physician colleague, Patrick Steptoe were successful in devising the technique of in-vitro fertilization that enabled infertile couples all across the globe to have their own children.
Owing to the unrelenting efforts of Robert Edwards through the 1950's, 60's and 70's, the first test tube baby Louise Brown was born on July 25, 1978. Since then a whopping four million babies all across the world have been conceived using the technique of in-vitro fertilization, enabling couples with infertility problems to fulfill their desire to have children. While reacting to the honor that has been bestowed on British physiologist, Bourne Hall, The IVF clinic that was founded by the Nobel laureate along with Patrick Steptoe, released a statement that read that the family was extremely thrilled and delighted that Robert Edwards has been conferred with the Nobel Prize 2010 in the field of medicine. However, during their research spanning across decades, the duo had to face numerous challenges which included opposition from various churches and governments.
Although Robert Edwards was named as the winner of the Nobel Prize 2010 in medicine, his physician colleague Patrick Steptoe was not named as the recipient as according to the Nobel rules, the honor can be conferred only if the person is still alive. Patrick Steptoe passed away in the year 1988.